All Risk Construction Group Forms to Offer Unique Solution for Construction-Related Matters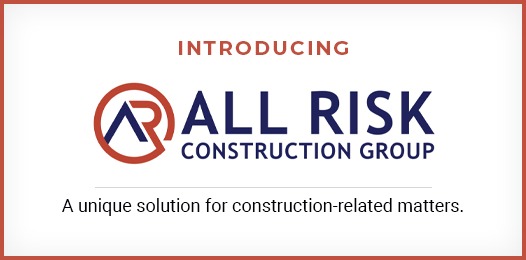 All Risk Construction (ARC) Group has launched to serve construction, property loss, and CAT clients managing the risk of properties worldwide.
Walter P Moore, Lowers Forensics International, McKenzie Intelligence, Lowers Risk Group, and Fuse Consulting Engineers together announce the formation of All Risk Construction Group (ARC Group). The five companies have joined forces to create a single, independent point of contact for the construction consulting market.
All Risk Construction (ARC) Group serves construction, property loss, and CAT clients managing the risks of properties worldwide. Solutions include damage assessment and repairs, structural, electrical, and mechanical engineering, geospatial data, aerial surveillance imagery, claims investigations, background checks, asset recovery, and more. The Group's fully integrated, multi-disciplined services provide a holistic approach to pre and post loss events.
ARC Group differentiates itself by serving as a single point of contact, facilitated through a technology platform where clients can manage their relationship with ARC whilst accessing all documentation, reporting, and information needed for the matter at hand.
President of Emerging Markets and Technology R&D for Lowers Risk Group, Joe Scarlato, remarks, "We are proud to announce ARC to the marketplace alongside our partners. Innovation and technology will differentiate ARC from all others. We will continue to bring advancement to the marketplace with our educational initiative and future partners. Miami (November 14th) is our initial kick off and we have plans to visit London, New York, and Dubai next year."
Learn more at allriskconstruction.com.
Media Contact
Michael Gaul
EVP Marketing
Lowers Risk Group
+1 (540) 338-7151
mgaul@lowersriskgroup.com